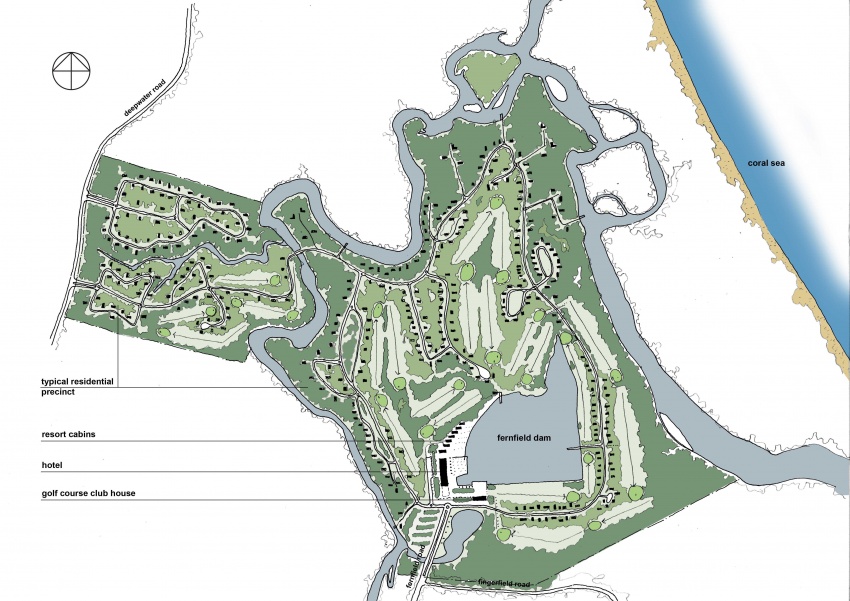 Challenge
To create a resort experience that sets high standards of environmental sustainability and shows an understanding and respect for the sites bio diversity and topography.
The brief asked for a 27 hole golf course with residential lots arranged around each fairway plus clubhouse and hotel.
Solution
We are looking to give the visitors a unique experience that resonates with the cultural and ecological aspects of the site.
The main entry into the site is a dramatic avenue that will focus views onto the expansive dam framed by the clubhouse and hotel.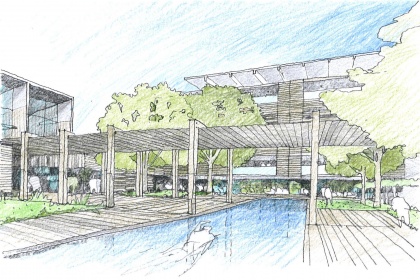 Outcome
The site strategy has created a solution that optimises the environmental and design outcomes.
The sites natural beauty will be reinforced by maintaining space between the built forms that will reduce their visual impact plus the areas that have been denuded by farming will be revegetated with native species.