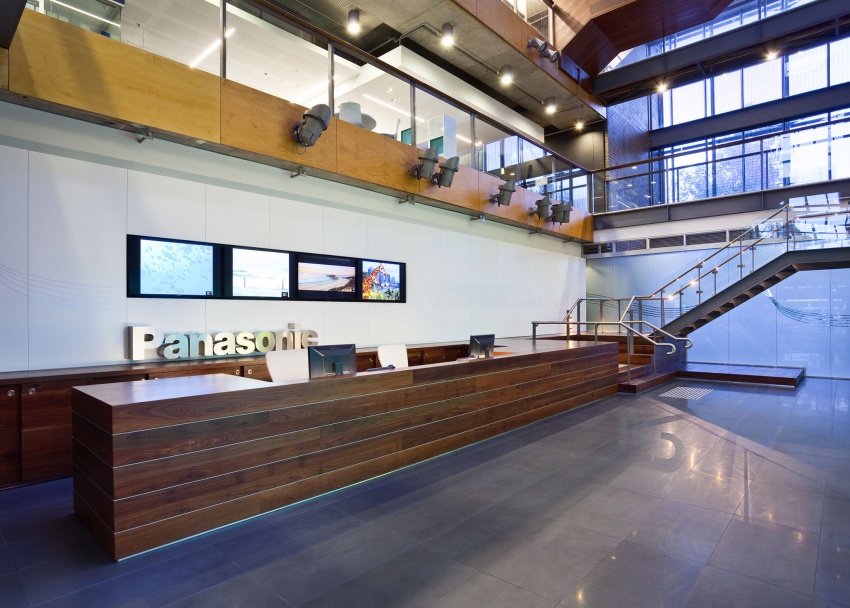 Challenge
Design the new head office over two levels to inspire "Built in Genius" and reflect the brand as a trusted, highly innovative leader in technology.
Break down the silos in this diverse business to create greater idea sharing and interaction.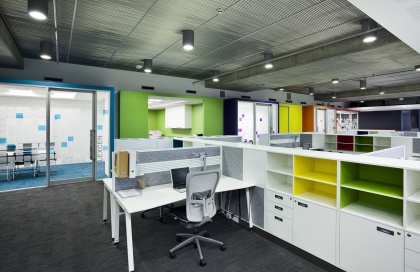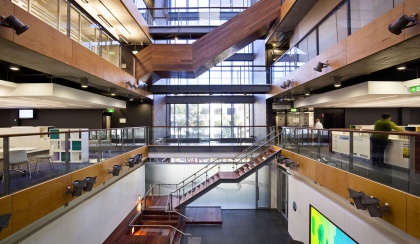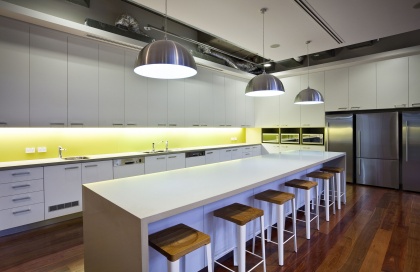 Solution
The design inserts colour and creative detailing into the exposed building shell, offering staff flexible workspaces and collaborative areas to improve communication and productivity.
Hot desking accommodates out of office sales staff while hubs provide alternative workspaces.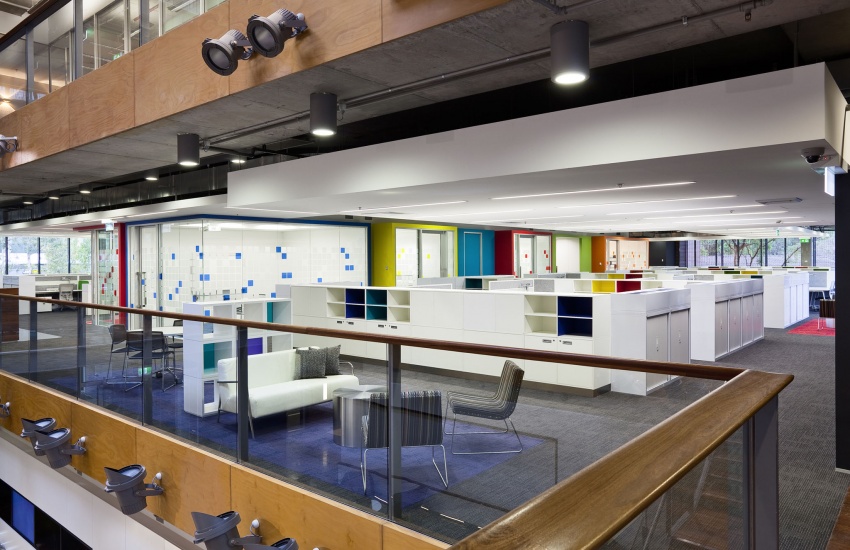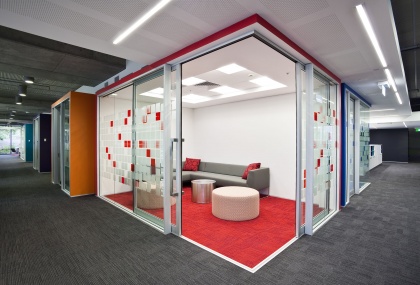 Outcome
A 3,000m2 fit-out evokes energy and dynamism in a sustainable workspace.
The planning facilitates individual roles but allows it to work as one interactive organisation with a revitalised brand-aligned corporate culture.