ASX
EXCHANGE SQUARE, SYDNEY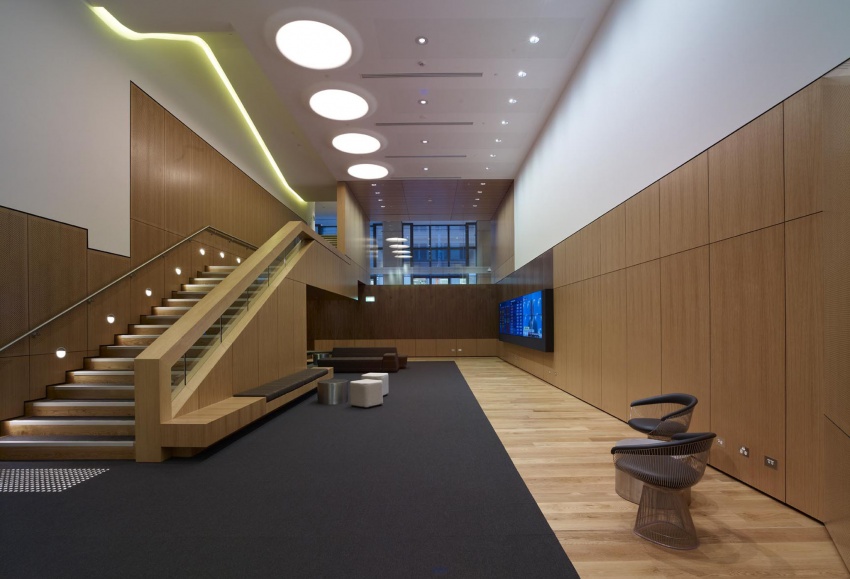 Challenge
Redesign the public viewing foyer for the Australian Stock Exchange as a space that can adapt
from a few people in a casual meeting through to large groups for official functions,
media releases, and gathering space for the auditorium below.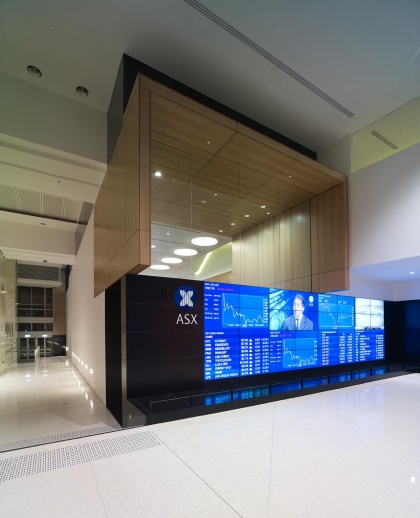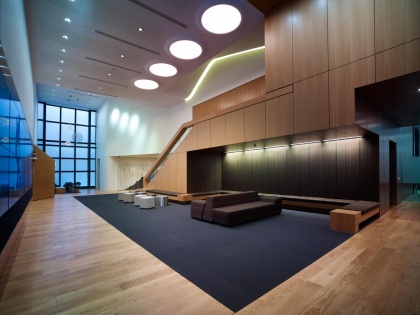 Soultion
The design uses sleek timber panelling and sculptured white planes to contour the expansive space and seamlessly incorporates the adjacent security-access office foyer.
The walls and ceiling are outlined by direct and indirect lighting strategies that cleverly avoid distracting from the large reporting video walls.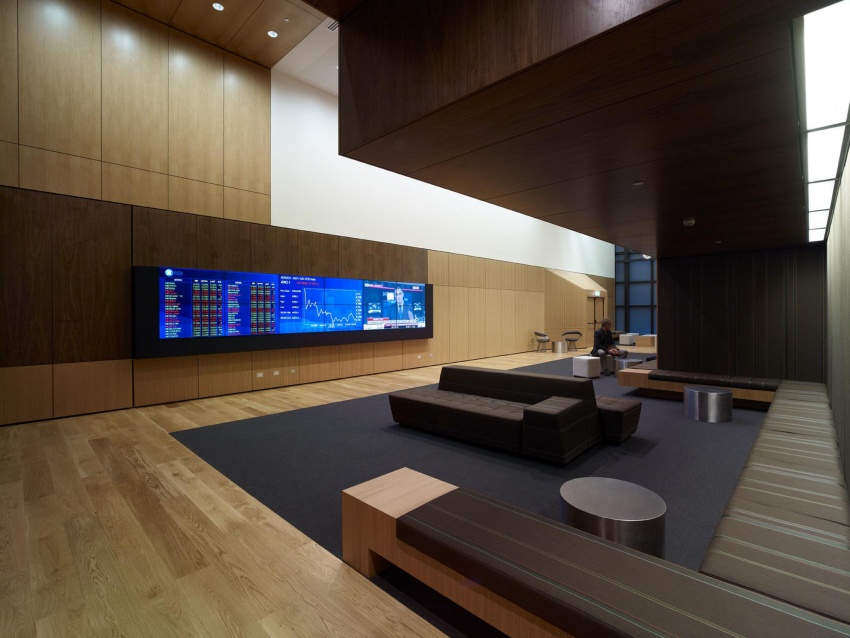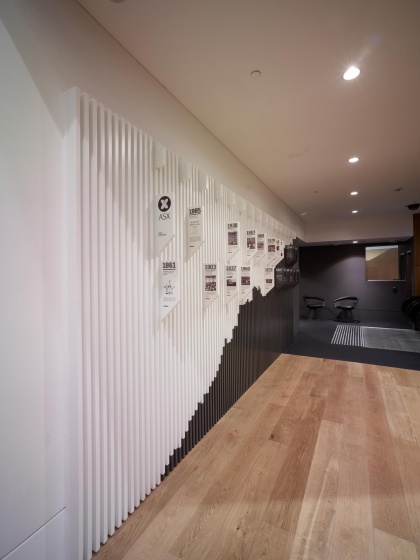 Outcome
WMK's design creates an adaptive public viewing foyer for ASX and reconfigures the space as a dramatic,
scalable meeting and function venue with impressive street presence.