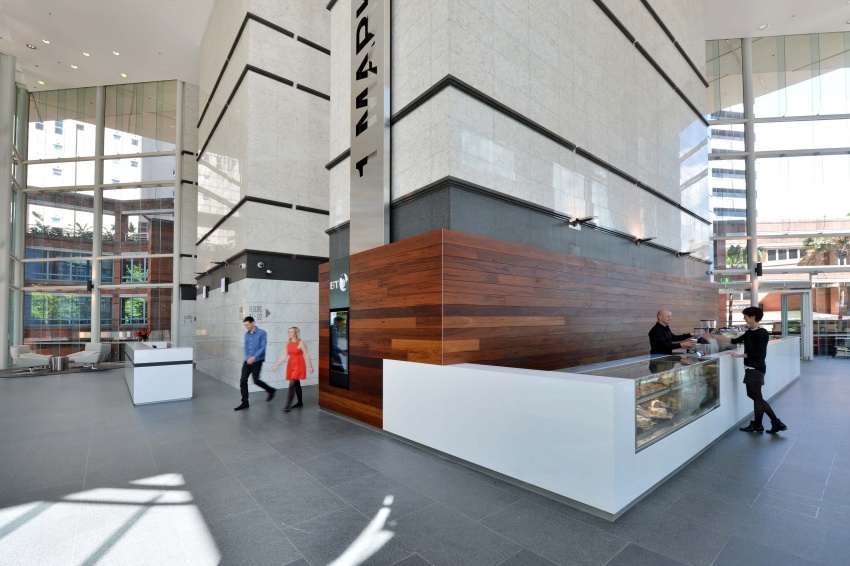 Challenge
The upgrade of the foyer of this A-grade commercial office tower needed to be consistent with its prominent position, tenant profile and market expectations.
A tight budget meant retaining and working with key existing elements including wall and floor finishes and making only minor modifications to perimeter glazing.
In addition to a number of functional and compliance upgrades, the real challenge was the requirement to incorporate a new 60-seat café environment, including the design of a new external terrace.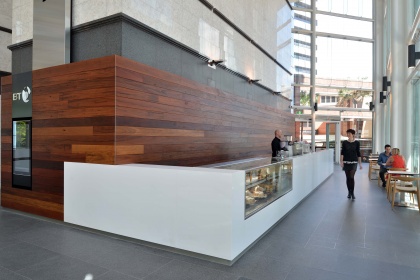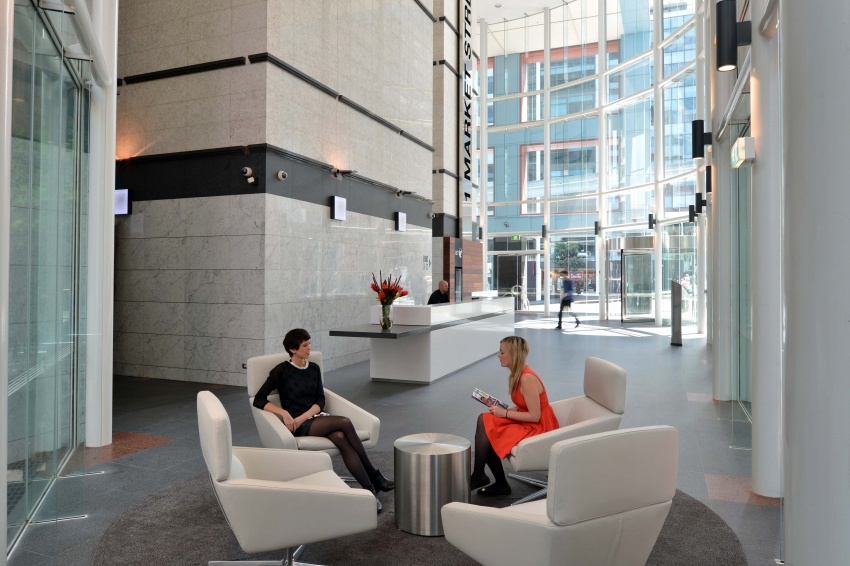 Solution
Working with the best of the foyer's existing features, including dark granite flooring and plentiful natural light, WMK strategically inserted new contemporary elements into the space to bring a new level of sophistication to the foyer.
A striking new 12 metre long café bench floats within the foyer space and integrates form and function into a single seamless unit. Externally, a sculptural timber deck appears to float on a base of exfoliated granite and is linked to the foyer via new, glazed bi-fold doors.
The deck's ingenious design incorporates banquette seating, integrated planter boxes and a stair to the street providing access for passing traffic.
Other design upgrades include a new revolving glass entry door, DDA-compliant concierge desk, lighting and a dramatic, stainless steel signage blade which rises the full height of the space.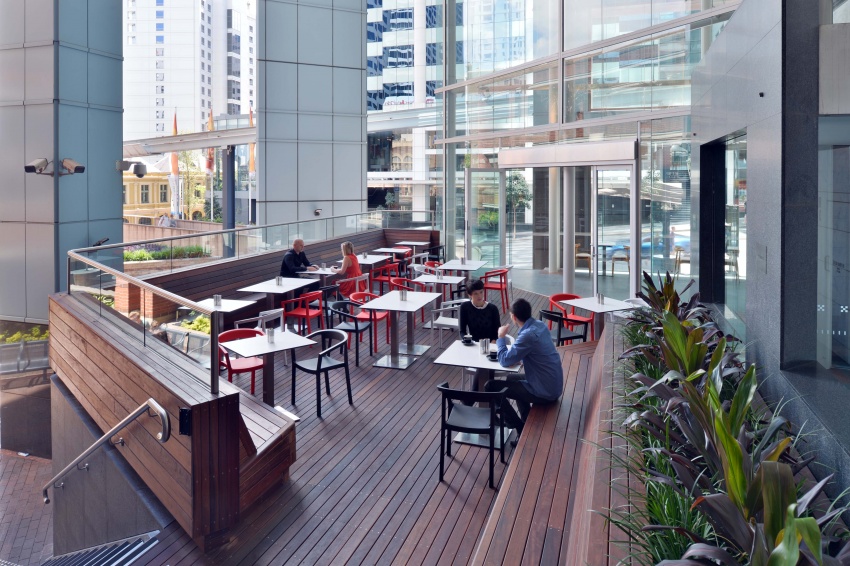 Outcome
Overall, WMK delivered a cost-effective yet sophisticated design solution which transforms the arrival and entry experience at 1 Market Street.
In addition to attracting and retaining quality tenants, the refurbishment generates income for Investa and adds value to the underlying building asset as a whole.
The new café activates the foyer space, providing tenants with a stylish meeting and alternative working environment and creates a vibrant new destination in the Sydney CBD.