THEOLOGICAL COLLEGE
SYDNEY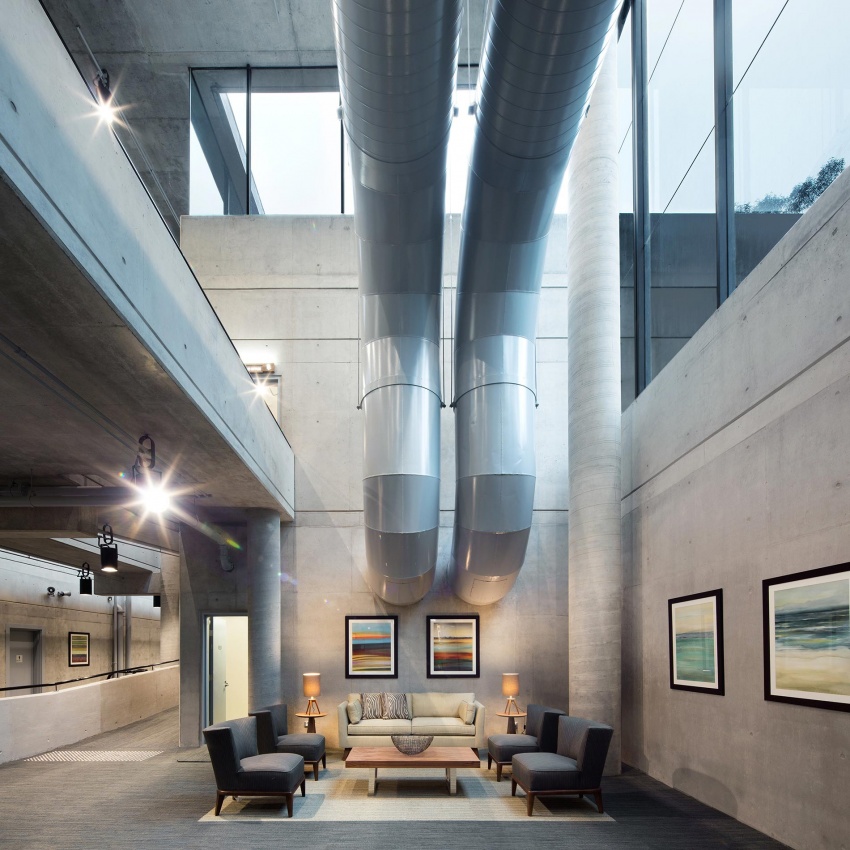 Challenge
The challenge was to adaptively reuse and repurpose the former National Acoustics Laboratory, a 14,000 metre building made of reinforced concrete that sits within the scenic Lane Cove National Park, into an international theological college and administration facility.
The project involved working within the client's international standards, significant community consultation, and refurbishing challenging structures within a high-risk bushfire environment.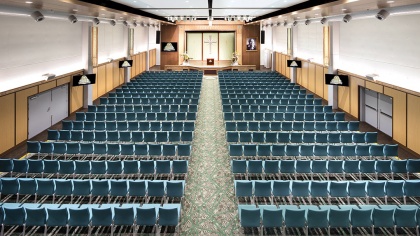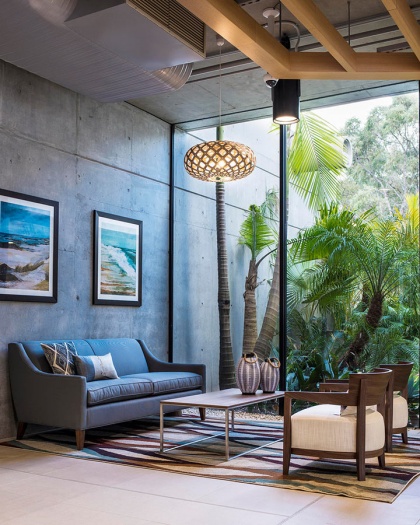 Solution
WMK was able to transform and reuse redundant spaces using a modern aesthetic. The college features large auditoriums, course rooms, café, administration offices, and a health and wellbeing centre.
A timber-look bridge brings visitors from a street bus drop-off zone to the facility and blends seamlessly with its natural surroundings.
The facility includes external fire shutters and the 600-person auditorium serves as a bushfire refuge zone for students and nearby residents.
WMK offered cost-effective alternatives and reinterpretation of the international design standards to suit the local market and building codes.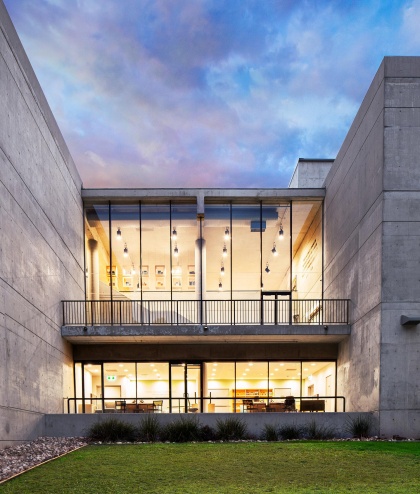 Outcome
The result is a modern, world-class facility that has been intelligently repurposed and sits sympathetically within the surrounding bushlands.
The client now has an expansive teaching space that embues the warmth and texture of its natural setting, while reinforcing the organisation's brand, ethos, and unique teaching style.