WELLA AUSTRALIA
NORTH RYDE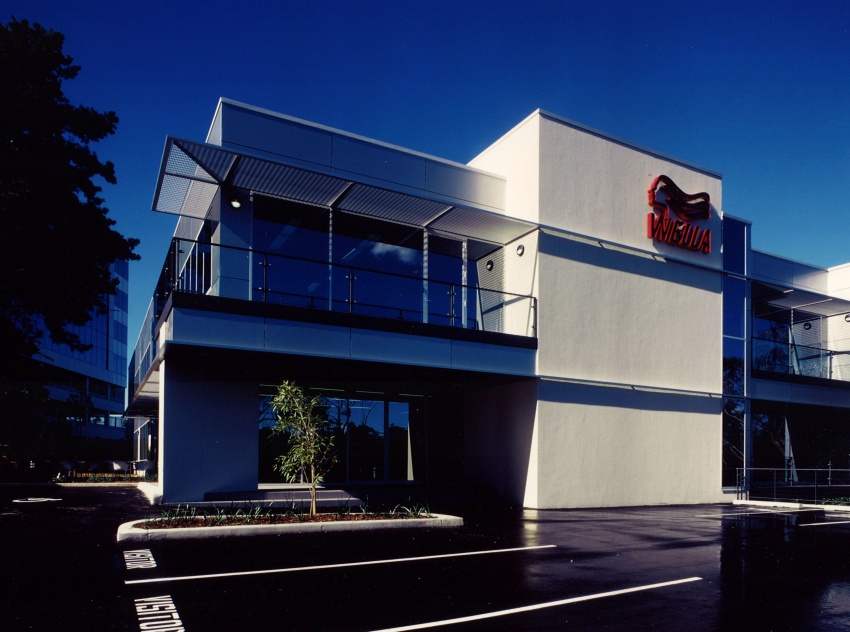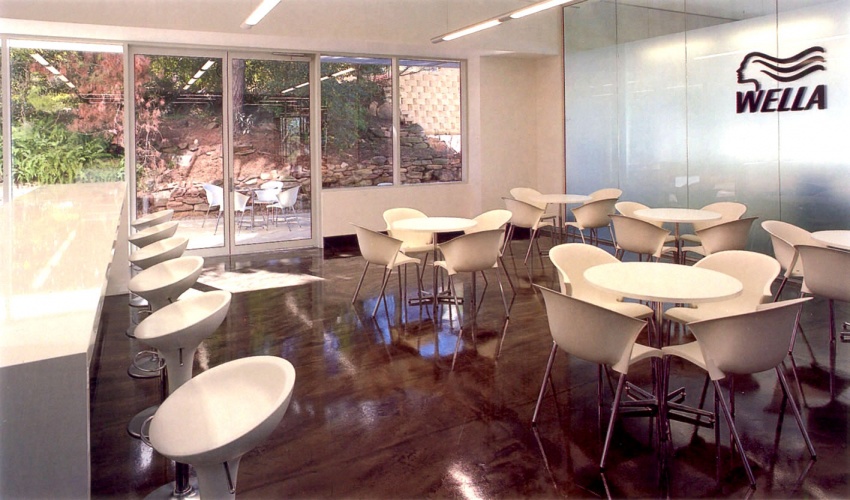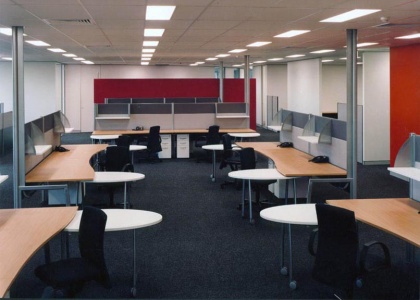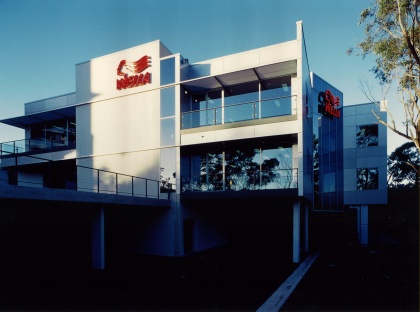 Challenge
Redevelop an out-dated 2 storey office building to become the new Australian headquarters for Wella at Riverside Business Park, North Ryde.
The project must be cost effective, be designed for Wella's specific needs and contemporise the highly visible site.
Solution
WMK made innovative re-use of the super-structure of the existing building, gutting the interior and designing a light-weight pre-fabricated façade and new open plan internal office, training and showroom facilities.
Outcome
WMK developed a signature 2,600m2 office building for Wella delivering highly flexible workspace, hairdressing, R+D and training facilities and supporting Wella's brand.