BEST & BRIGHTEST
WMK WINS IES LIGHTING AWARD FOR ASX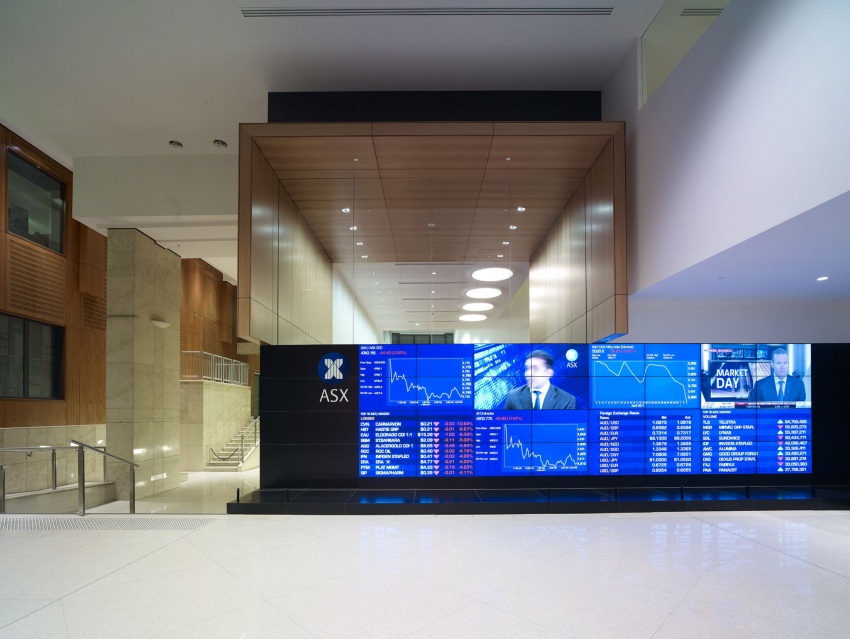 WMK has won an Award of Commendation in the distinguished IES NSW Lighting Design Awards for the ASX Exchange Square project at 20 Bridge Street Sydney.
The design concept evolved out of the idea of an "urban room". ASX required a space that could adapt from a few people engaged in a casual meeting through to large groups for official functions, media releases, as well as a gathering space for the auditorium below.
The form of the space is a contract between the timber panels to the walls, timber and carpet to the floor offset against the sculptured planes of the white plasterboard to upper walls and ceiling. The lighting to the space had to allow for the variety of uses within as well as reinforcing the spaces colours and its sculptured forms.
To achieve this, a number of direct and indirect lighting strategies were employed along with some specific low level lighting to stairs and seating areas. The other contributing factor that had to be considered was not to overlight the large video walls to both the main foyer and public viewing area.
In addition, WMK is proud to announce that we have won a second award for this project. The prestigious award for the 2012 Australian Timber Design Award for Office Fitout Featuring Veneers for the ASX Exchange Square.
Timber veneer used in the project were sourced from Briggs Veneers, one of Australia's most respected and experienced suppliers of timber veneers.